This cosy cottage, with its low ceilings and uneven walls, needed a bright, functional kitchen that would suit a young family.
The owners also wanted a bespoke kitchen table, which Hill Farm crafted from English Oak and finished in a stunning cherry colour to match the kitchen stove.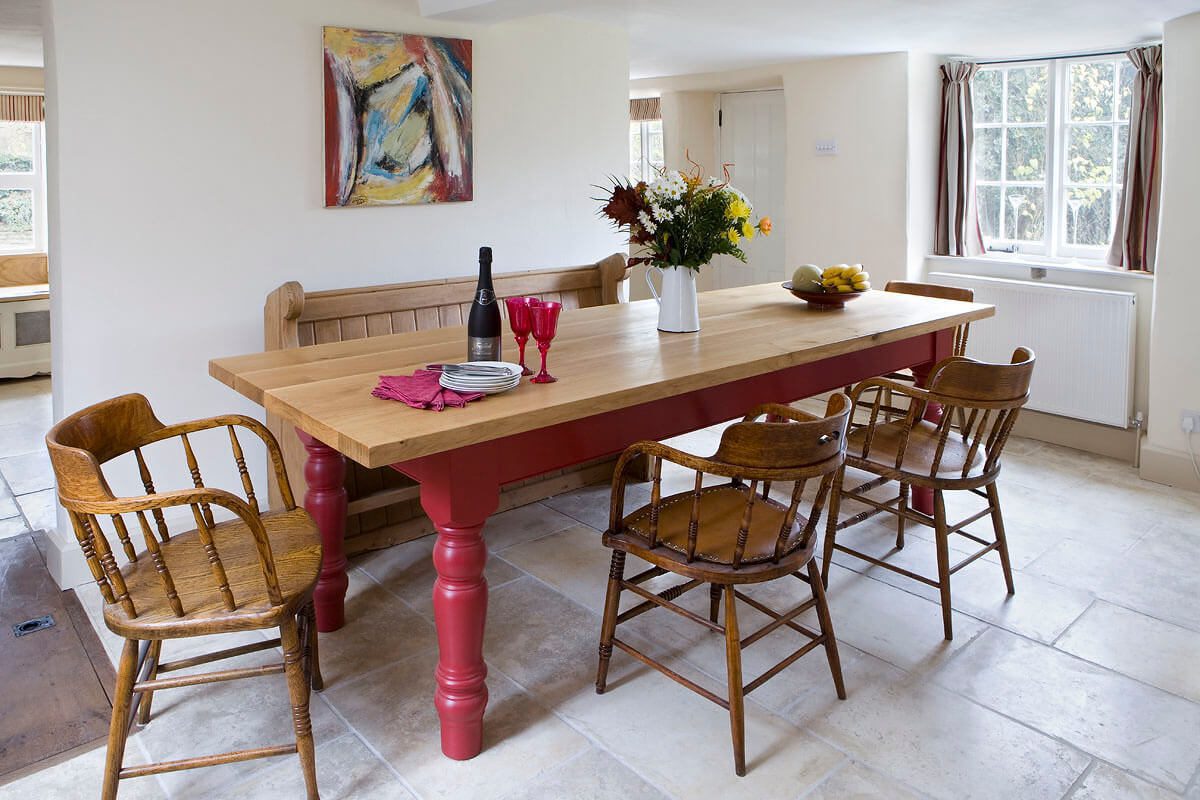 They were excellent at providing on-site solutions to problems including making a beautiful window seat and a stunning trap door for our cellar out of reclaimed oak.
Get in touch
Ready to get started on your dream project? Please fill in the adjacent contact form and a member of the team will be in touch.