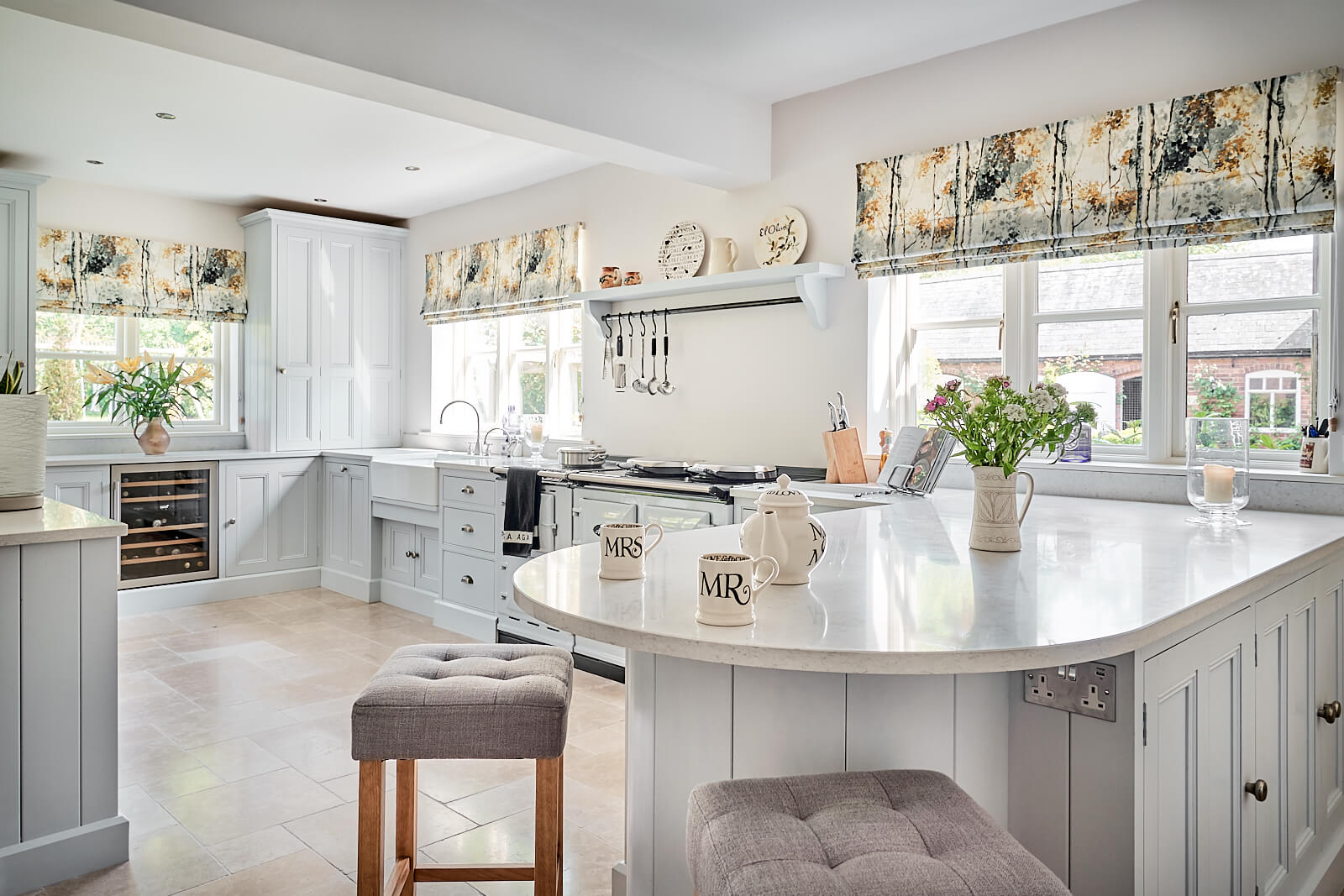 For this long yet narrow room, we needed to take a different approach - one that shunned space for sensibility and style.
We opted for an oceanic palette, with Fired Earth's 'Pearl Ashes' hand-painted on double-panel tulip wood units to give an almost pearlescent radiance and Quartz worktops throughout for a clean, reflective finish with a wonderfully tactile texture.
The limited width of the room made installing a conventional island tricky, but by mapping the available area, we were able to create this stunning peninsula allowing movement on three sides, whilst deftly adding minimalist seating. This delicate and dainty kitchen serves up plenty of style.
Jo, Chris and Mike were just lovely to deal with and completely understood what we wanted to achieve... and that is what we now have.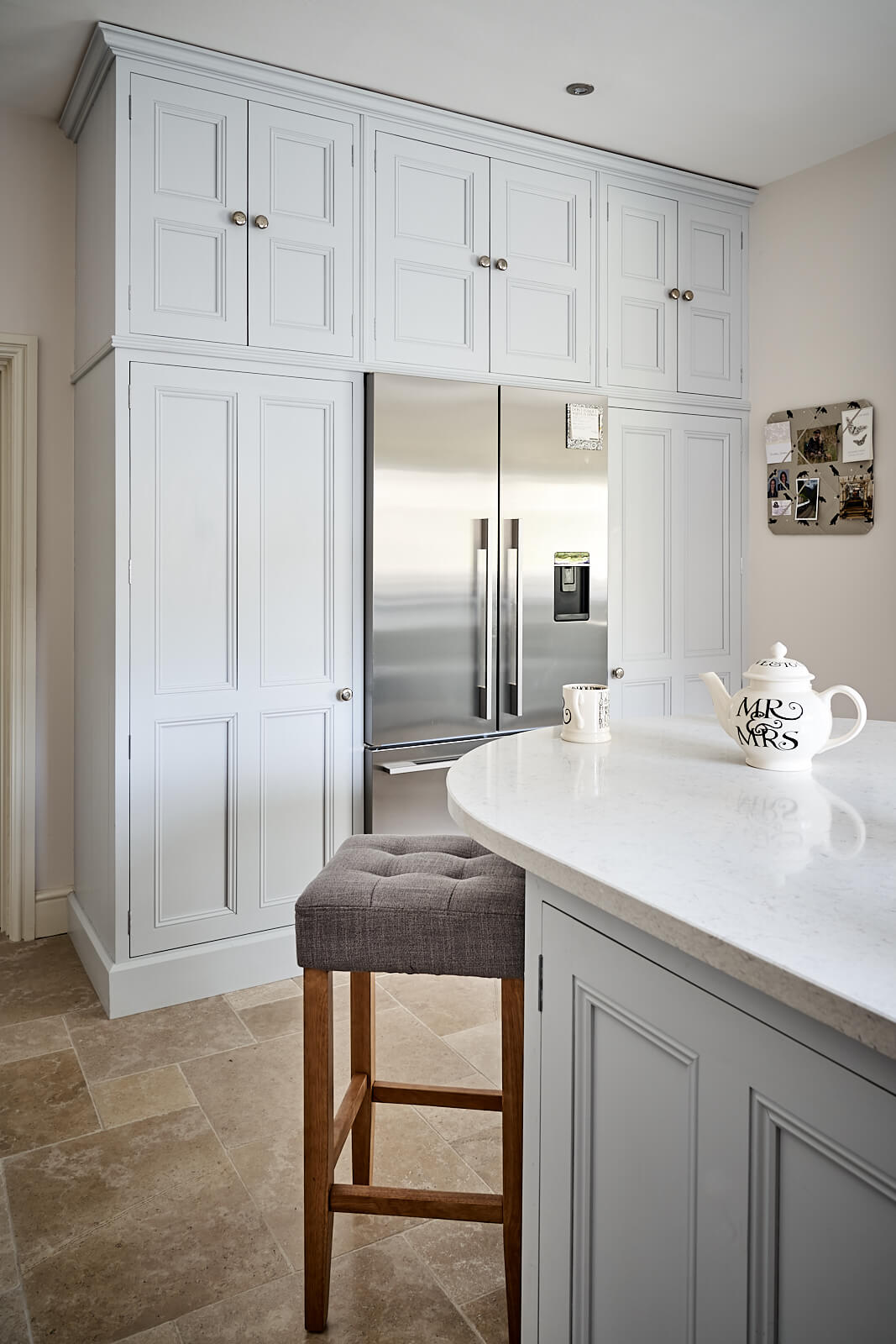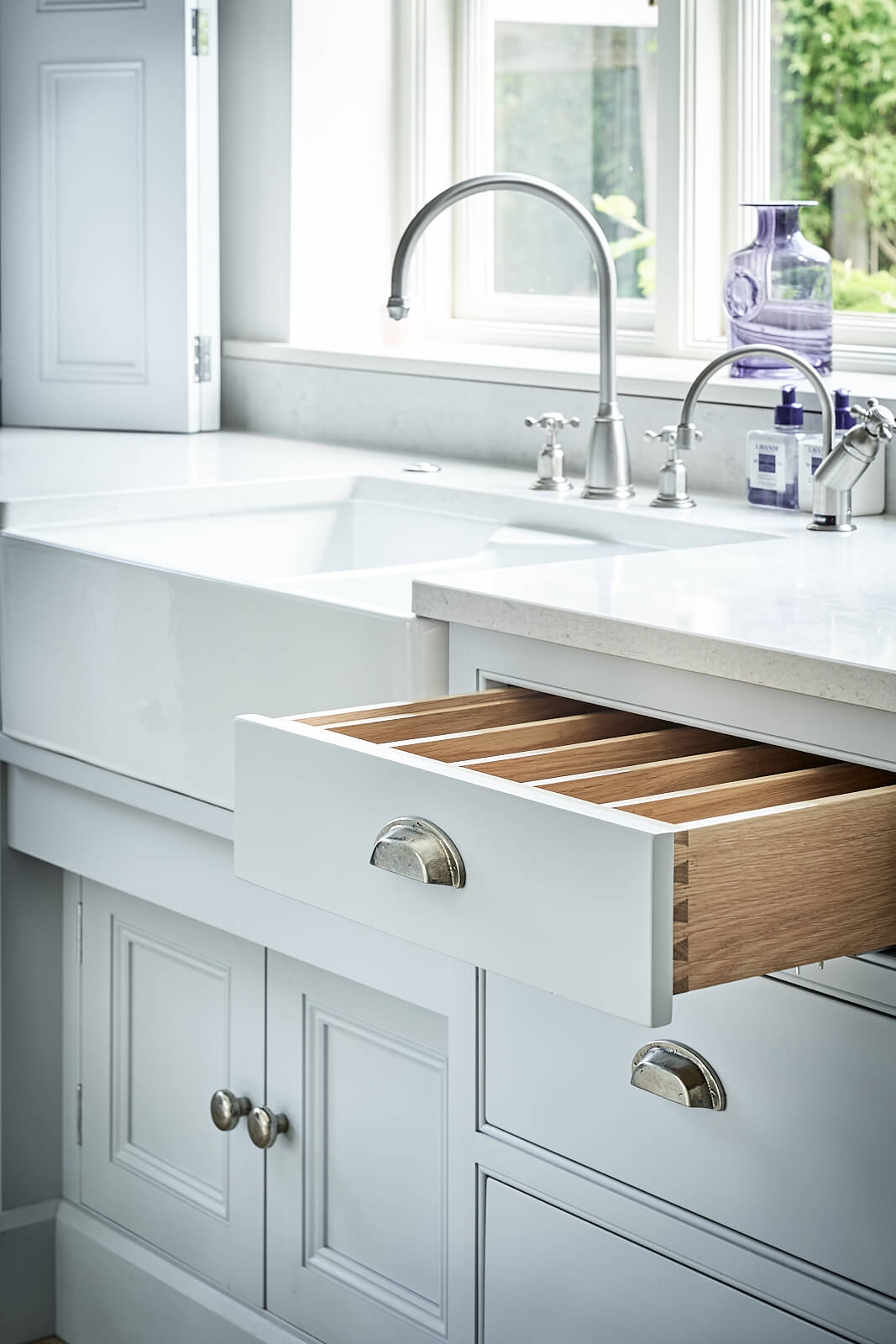 Get in touch
Ready to get started on your dream project? Please fill in the adjacent contact form and a member of the team will be in touch.