According to a recent article by Sunday Times journalist Katrina Burroughs, gone are wobbly bar stools and monster fridges in our kitchens, replaced by pantries and statement dressers.
Here we summarise Katrina's article on the top 10 kitchen looks:
(All photos courtesy of Hill Farm Furniture)
Contemporary Country
Not a lacquered or glossy kitchen door in sight, even for a city centre apartment. It's currently all about natural materials, clean lines and plenty of open shelving. Usually with a Belfast sink!
Contemporary country is what Hill Farm Furniture is all about. Other companies such as deVol, Plain English and Neptune offer similar styles but only Hill Farm Furniture produces kitchens that are truly bespoke. An alternative is to create a country kitchen from freestanding furniture, mixing colours, materials and styles for an eclectic look.
Kitchens Like Living Rooms
Decorative lighting, rugs and upholstery are all creeping into our kitchens, creating a living space that combines kitchen and lounge. Built in seating is a particularly hot design trend.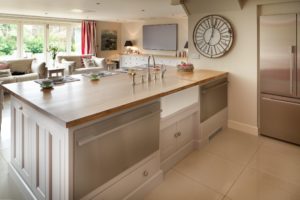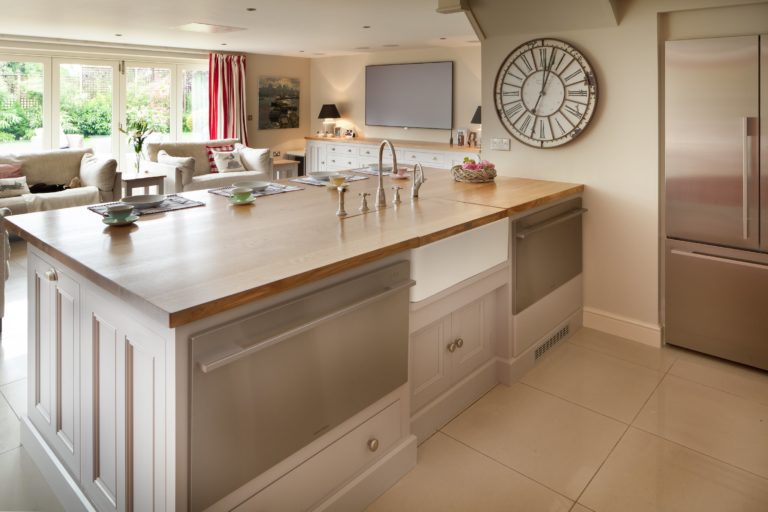 Sustainability
Hill Farm Furniture kitchens have always been made from natural products and sustainably sourced wood. Now everyone else is catching on.
We believe a kitchen should be a long-term investment and the beauty of painted cabinets and cabinetry is that you can change colours of a kitchen to reflect current styles and trends.
Glazed Walk-In Pantries
Creating a room within a kitchen to house your store cupboard supplies and to prepare vegetables is currently a very desirable thing to have. A walk-in glazed pantry is currently top of the lust list!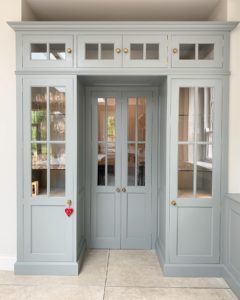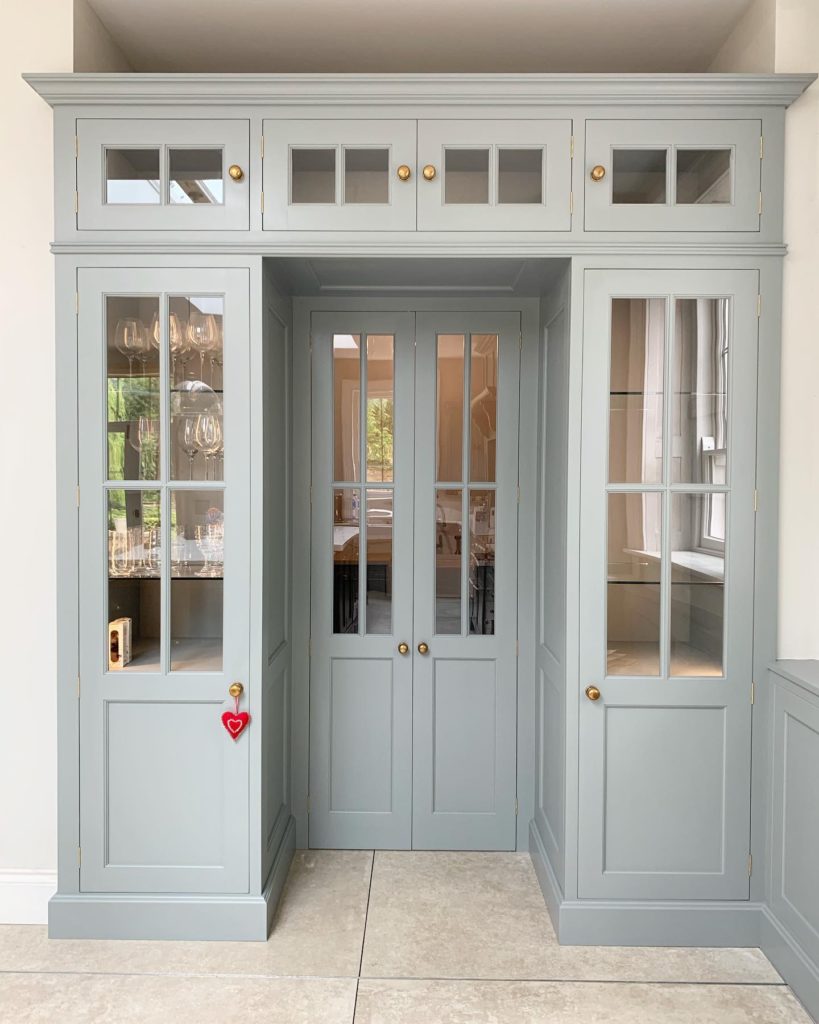 Green
Green, any shade of green, is the new neutral kitchen colour.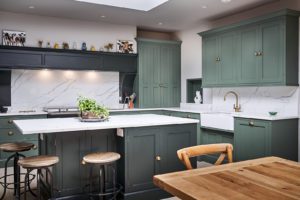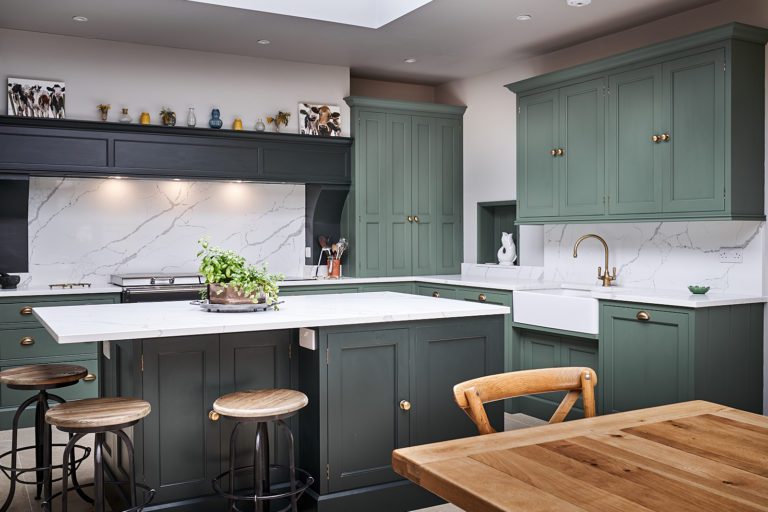 Ladders
Perfect for reaching those hard-to-reach shelves and cupboards, ladders are currently a kitchen trend, particularly sliding ladders with brass rails.
Better Bar Stools
Invest in quality bar stools that reflect the quality of your kitchen. They need to be solid and comfortable!
Feature Cabinetry
Statement cabinets are taking over from ostentatious appliances as the kitchen item that guests will admire. A stunning design in solid wood, handcrafted and hand painted will achieve not only many compliments but a lifetime of use.
Hill Farm Furniture is renowned for its hand crafted and hand-painted furniture, which looks at home in any style of property – Victorian or Georgian properties, barn conversions, farmhouses, country cottages, manor houses or newly built homes.
Island Pendants
Interesting, more decorative light designs are starting to replace the 'industrial' look that's been around for a couple of years. Look out for lights that use glass, bone china and even terracotta to create a softer lighting scheme.
Marble Substitutes
Whilst beautiful, marble is expensive and high-maintenance. Enter natural and manmade alternatives like coloured granites, composites and quartz. As for colour, natural, paler colours really set off beautiful cabinetry.