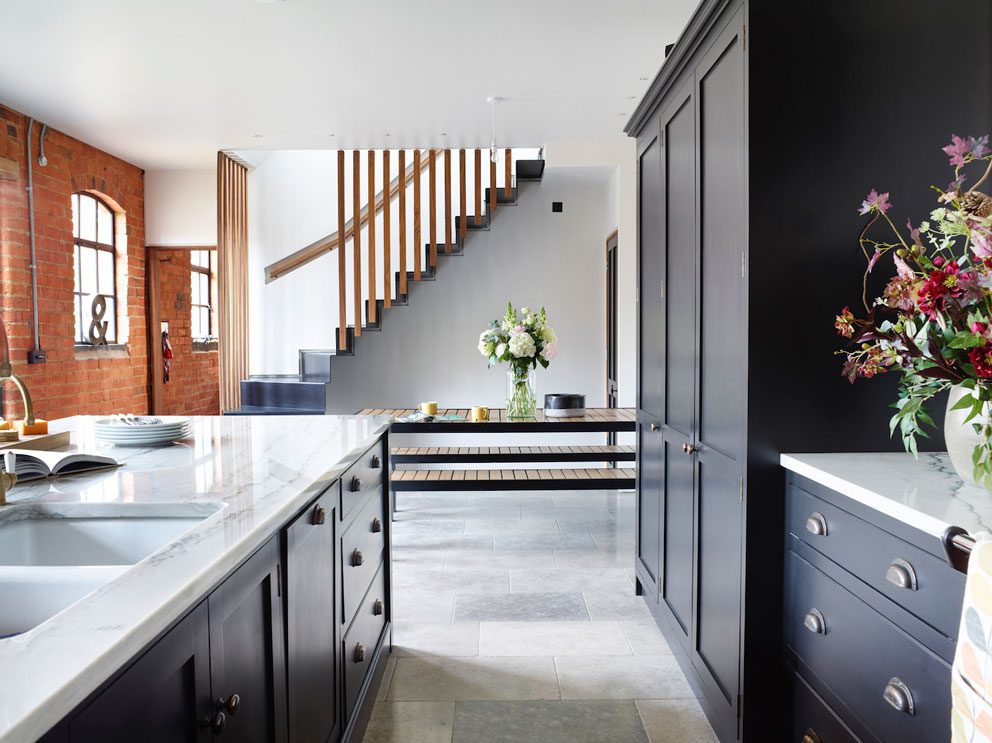 A Sleek, Contemporary Kitchen in Black & White
A black and white kitchen and bare brick walls - stylish simplicity
This bespoke kitchen with its simple cabinet design, its hand-painted cupboards and beautiful granite worktops contrasts beautifully with the bare brick walls in this old granary. The client wanted a stripped back, contemporary look, but one befitting this beautifully renovated home. We delivered.
Walnut veneered carcasses and tulip wood exteriors
Painted in Farrow & Ball 'Pitch Black'
Inside of larder painted in Farrow & Ball 'India Yellow'
Perrin & Rowe handles
Granite 'Bianco Eclipsia' worktops
No door or drawer mouldings – just a stripped back, simple cabinet style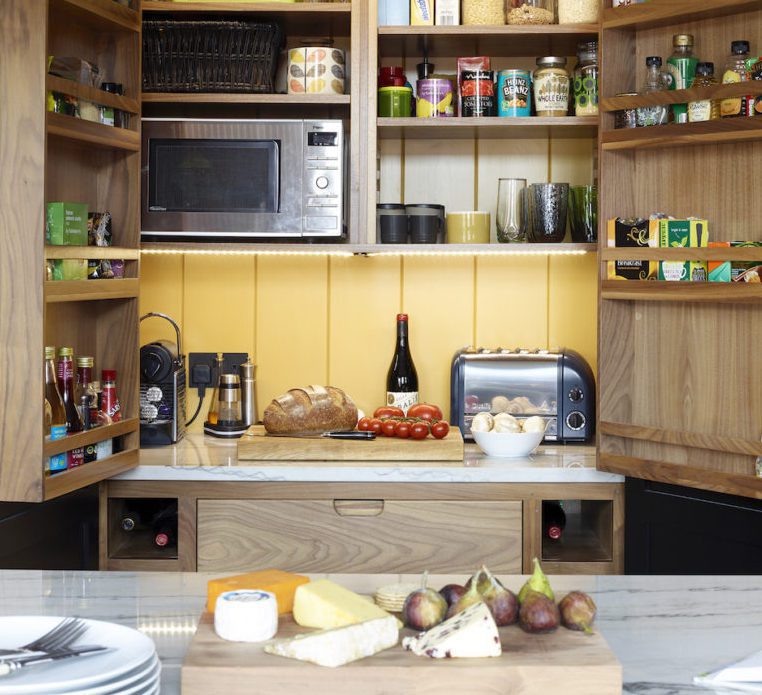 I had a very specific concept in mind and Hill Farm, with their way of working and level of finish, were instrumental in realising this. Every single morning I walk down in to this amazing and inspirational space and I cannot thank Jo, Chris and the team enough!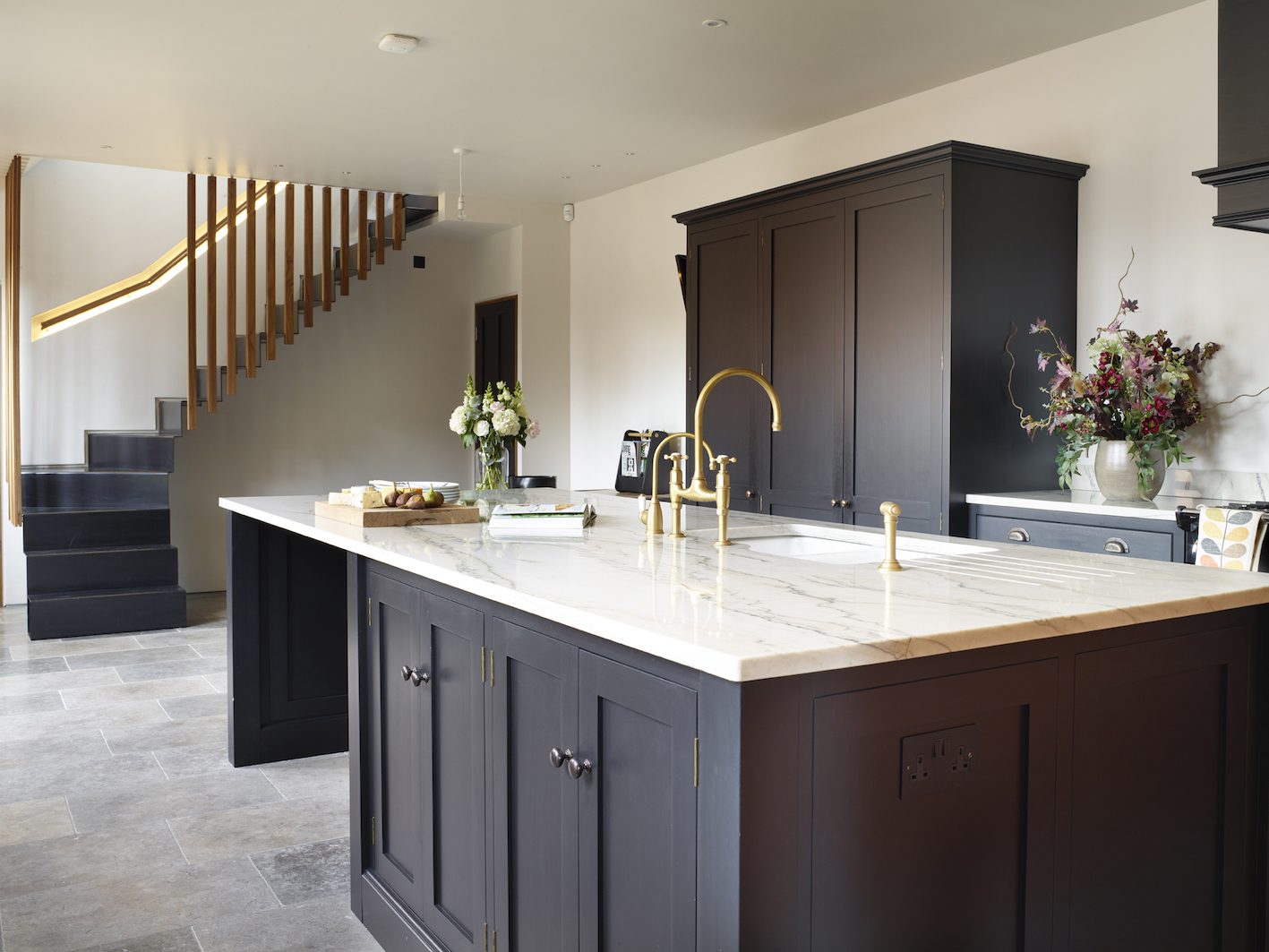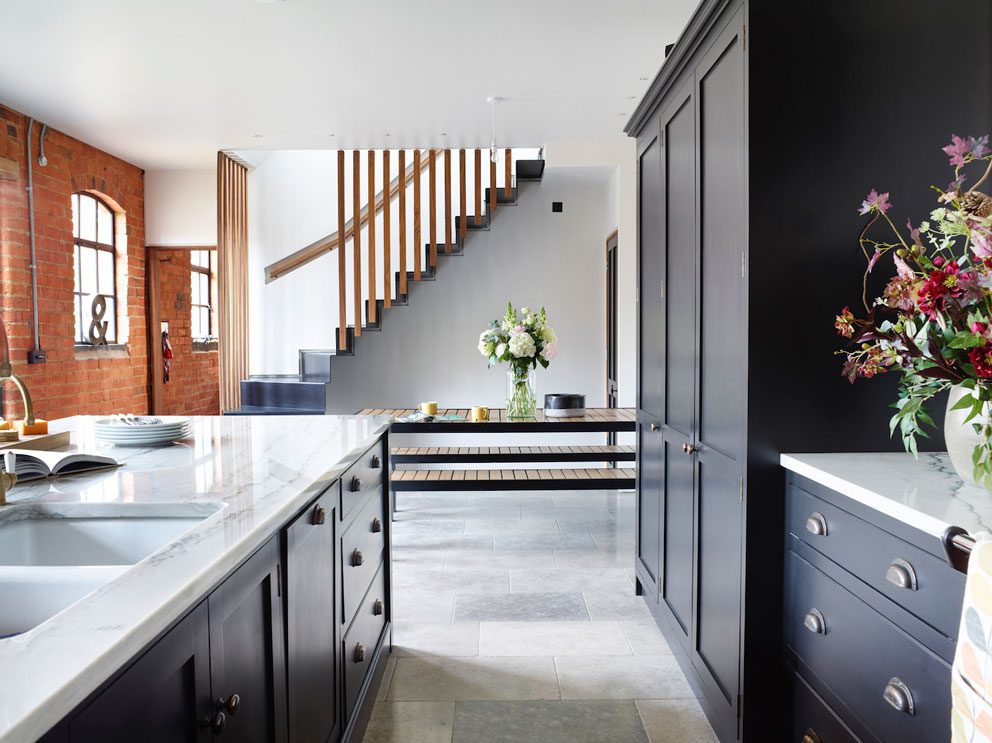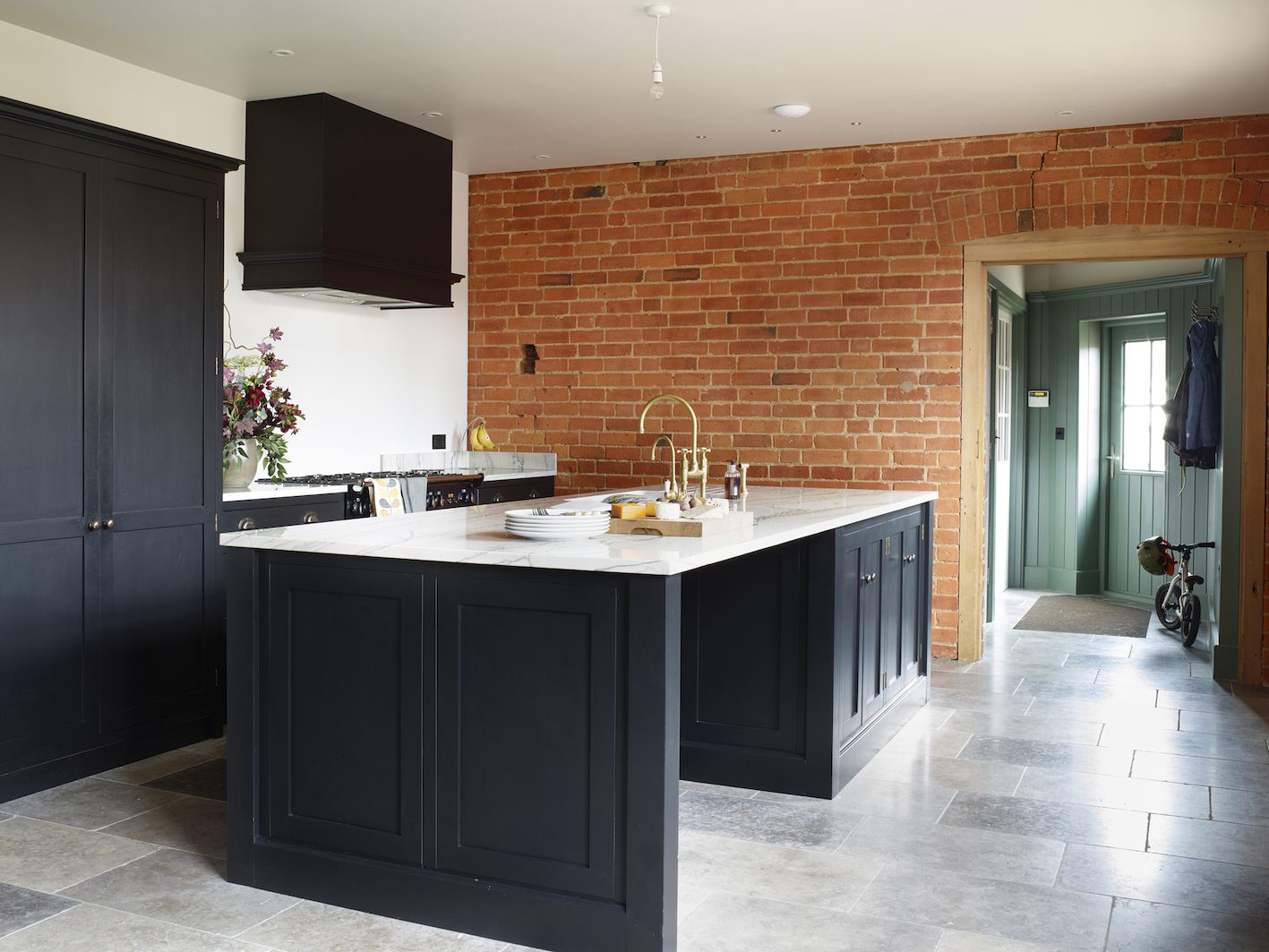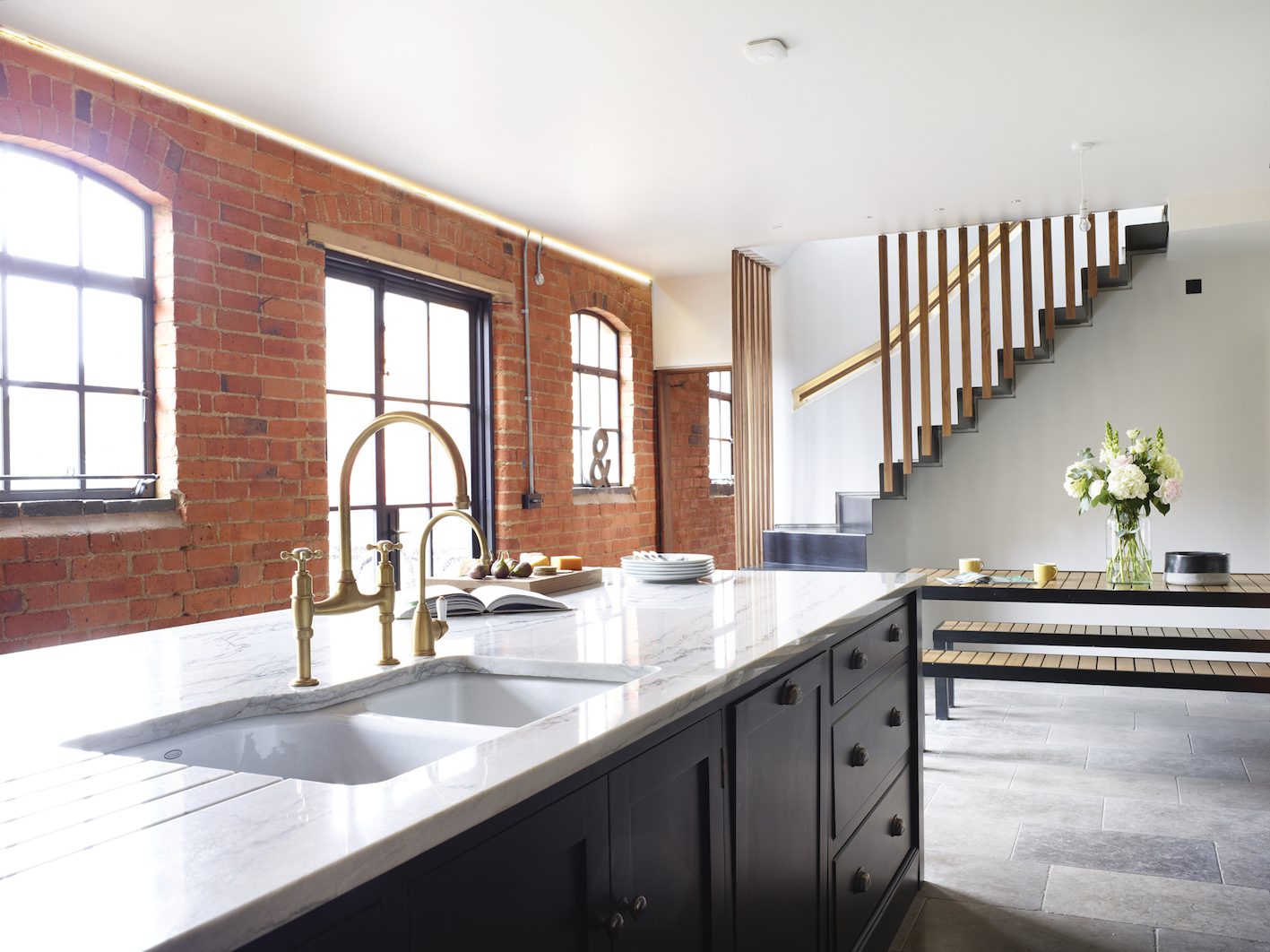 Get in touch
Ready to get started on your dream project? Please fill in the adjacent contact form and a member of the team will be in touch.
A Sleek, Contemporary Kitchen in Black & White