Creating kitchens for over 30 years.
Hill Farm Furniture makes beautiful bespoke and handmade kitchens, pantries, boot rooms, libraries and studies, from scratch, for you.
We offer the highest levels of service and, as a family-run business, your project will always be handled by one of the Ashwin family personally. We are renowned for having the highest standards and so to guarantee the level of service and the quality of our kitchens, we limit the number of commissions a year.
Each project is unique to you. We design your kitchen or furniture to suit the architecture of your home, your taste and your lifestyle. Whatever your preferred style, be it classic, traditional, period or contemporary, we'll create a unique, practical and showstopping kitchen using only the highest quality materials and finest craftsmanship.
Bespoke & Handmade Kitchens.
Hill Farm Furniture creates and designs bespoke and handcrafted kitchens. Whether you choose a classic, traditional, period or contemporary design, Hill Farm will create a room that is unique, practical and beautiful.
As we design, manufacture and install all our kitchens, we're able to create anything from the smallest of installations to complete kitchen fit-outs – all of which are built to last.
All design and manufacturing work is carried out by craftsmen based at our workshop in Newark, Nottinghamshire.
Contact us to arrange your consultation.
Distinctly Hill Farm décor.
See our carefully selected collection of products designed to enhance and complement your home.
From cushions and candles to baskets and blankets, the items we've chosen have class and charm in abundance.
Our curated range of home accessories encourage you to find your own style and love every corner of your home.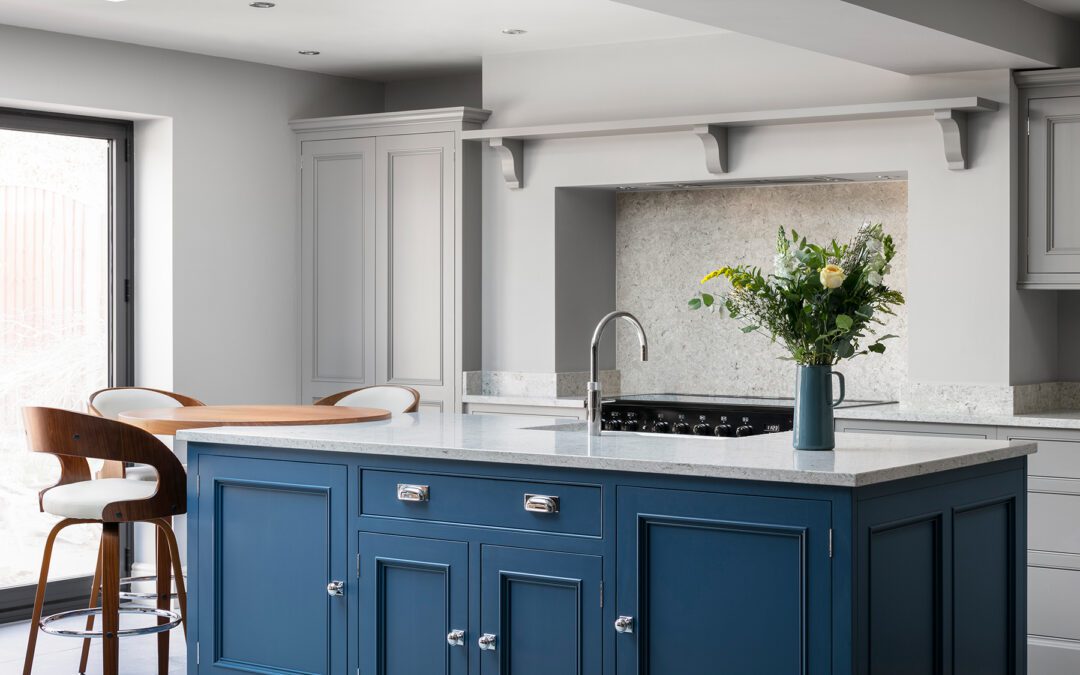 When it comes to creating the perfect kitchen, there are a multitude of kitchen design options available. Among the many choices, traditional kitchens and Shaker kitchens stand out as two timeless and luxurious styles. Each of these kitchen designs has its own unique characteristics and appeal, making it essential to understand
A story to be proud of.
30 years of bespoke, timeless kitchens and complete rooms supported by exceptional customer service.
The second generation of the Ashwin family are leading Hill Farm Furniture into the 2020s and continuing and enhancing its reputation as a leading designer, manufacturer and installer of handmade kitchens and cabinetry.
Established in the late 1980s by Carolyn and Mike Ashwin, Hill Farm Furniture came out of a love of cabinetmaking and using that skill to create beautifully crafted items out of solid wood. As their reputation for quality and personal service grew, the business started designing bespoke kitchens and freestanding furniture.
The same guiding principles hold true today with brother and sister Jo and Chris Ashwin heading up Hill Farm Furniture.
We'd love to hear from you.
Do you have a question or something nice to say?