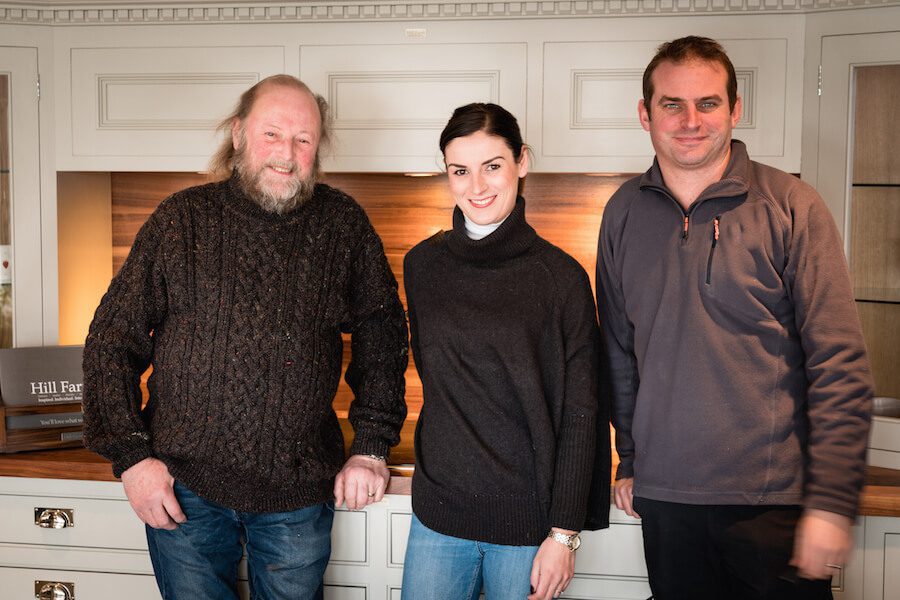 A story to be proud of
Hill Farm Furniture has been creating individual and timeless kitchens and furniture for nearly 30 years.
Each project is designed to suit the architecture of your home, your personal taste and your lifestyle.
Our style is influenced by the Victorian and Georgian eras and country kitchens but we can, equally, create stunning contemporary designs. All are designed to complement and enhance your home.
We believe in personal service and, as a family-run business, you will always deal with one of the Ashwin family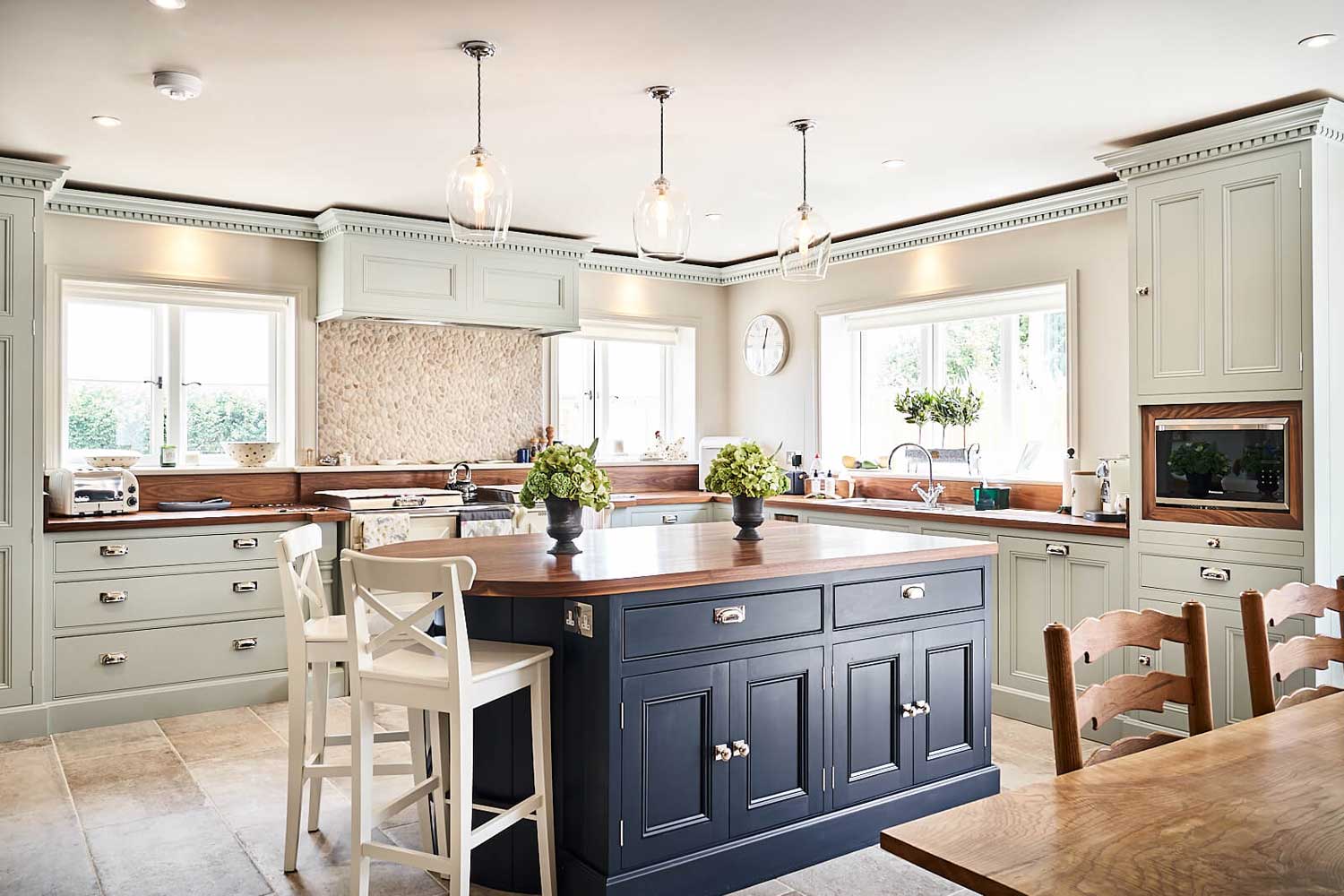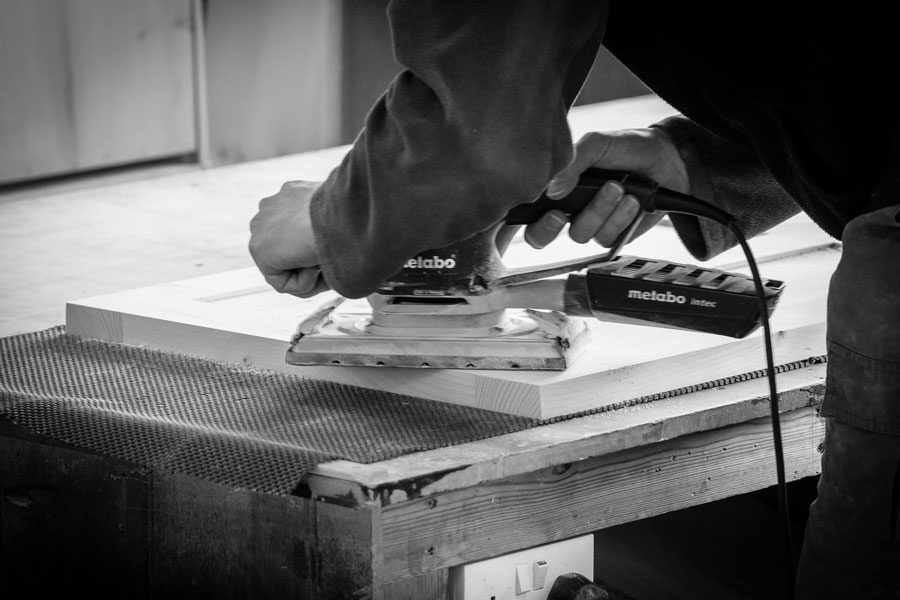 Beautiful bespoke kitchens and inspired interiors…
…from concept, to creation to completion.
Before starting your journey to your new inspired interior, please take a few moments to carefully read the processes below to ensure every element of your new Hill Farm kitchen or furniture is exactly as you expect – with no hidden surprises.
We operate in the same way on every project, crafting timeless kitchens and pieces of furniture – openly, transparently and with the utmost precision.
Our inspired interiors are created in 4 easy steps:
The dream
Brief us on what you want to achieve. What's your dream? The impression you'd like to create; the use of the room and desired functionality is just as important as the dimensions and elevations. Ensure you've clearly communicated what you'd like and agree a plan of action with us, then the real work begins…
The perfect plans for your project
Following the initial meeting, where we discuss what you would love from your dream kitchen or furniture, we create very detailed designs and elevations. These are all bespoke – absolutely nothing we do is off the shelf and nothing is set to conformed proportions or bog standard elevations. All plans we create are hand-drawn, to the room's exact dimensions, reflecting our commitment to providing kitchens and furniture that are designed to suit you, not us.
Costs
We do charge a nominal fee of £295 (inc. VAT) for the designs, but this is taken off your final account when you commission us to proceed. And, of course, those designs are yours, even if for some reason you don't proceed with the project.
We guarantee to have the drawings and a quote with you within seven days of our consultation meeting.
Scheduling and installation
Once design and cost is finalised, we schedule the fitting of your new installation around our available workshop time and your own convenience. At this stage we ask for a 40% deposit of the project cost. You can visit our workshops at any time to inspect your kitchen and furniture being handmade and to see our craftsmen in action.
If you are embarking on numerous rooms or projects with us, please let us know if you have a preference to which room is finished first or if you have a set deadline / timescale and we will do our best to accommodate you.
Installation is an exciting time for our team and for you, as this is where we see your vision and our bespoke designs become a hand-fitted reality. Depending on the scale and complexity of the project, this can take a number of weeks – please advise us of any special requirements, accessibility issues or additional criteria prior to the start of the installation process.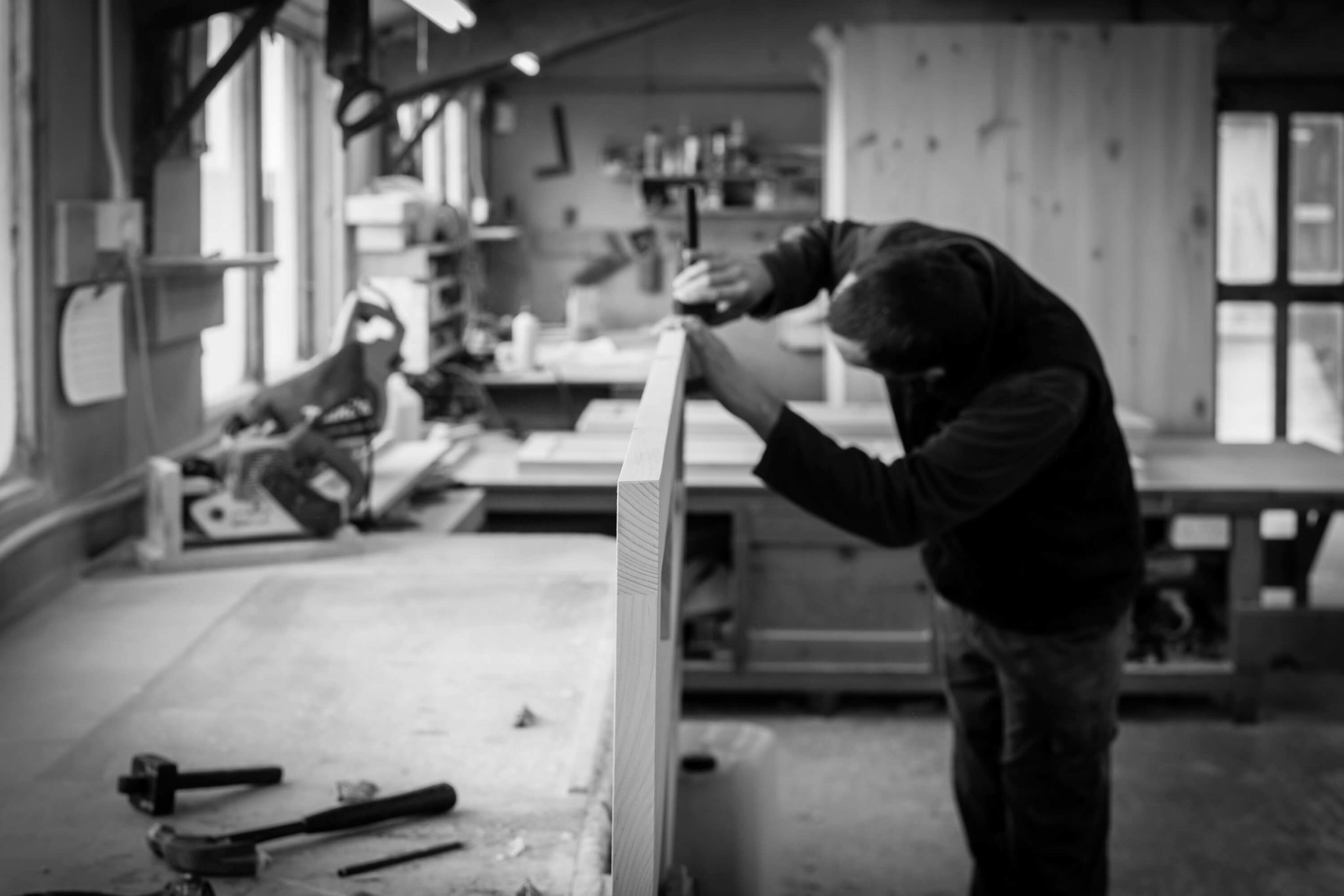 Get in touch
If you have considered all the above and would like us to create your dream interior, please fill in the adjacent contact form and a member of the team will be in touch.