This quirky old cottage has a kitchen area typical of this type of property – no straight walls and a low ceiling!
A bespoke, tailor-made kitchen was the only option and Hill Farm Furniture have done it justice. The final stunning design combines creative flair, natural materials of Oak, 'Cardiff' Quartz and American Black Walnut, craftsmanship and attention to detail.
• Island painted in Farrow & Ball 'Plummet'
• Other cabinetry painted in Zoffany 'Smoke'
• Knobs- Armac Martin from the Cotswold range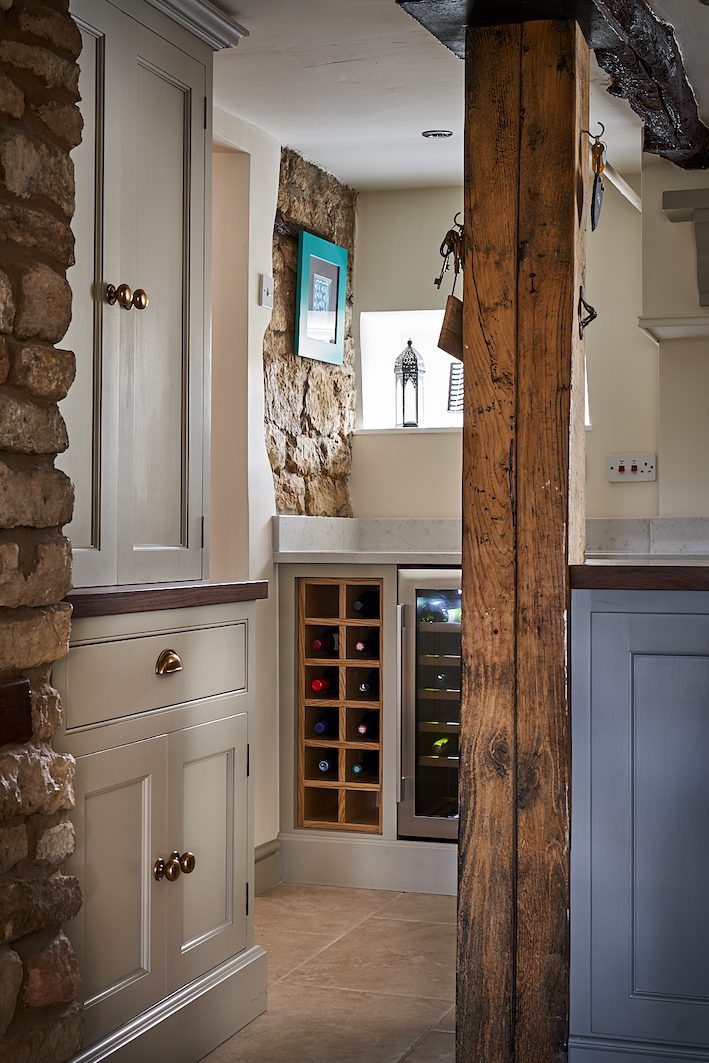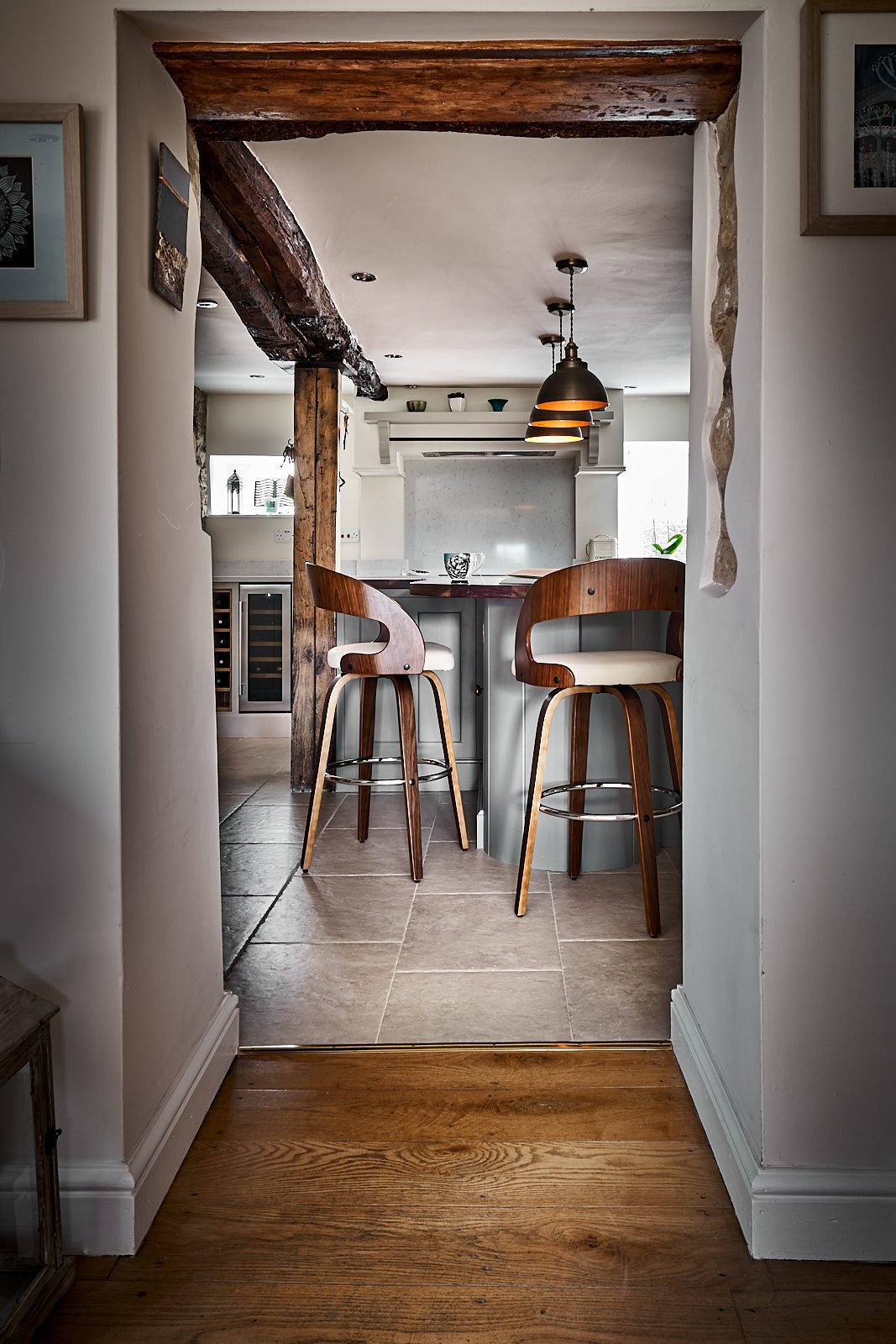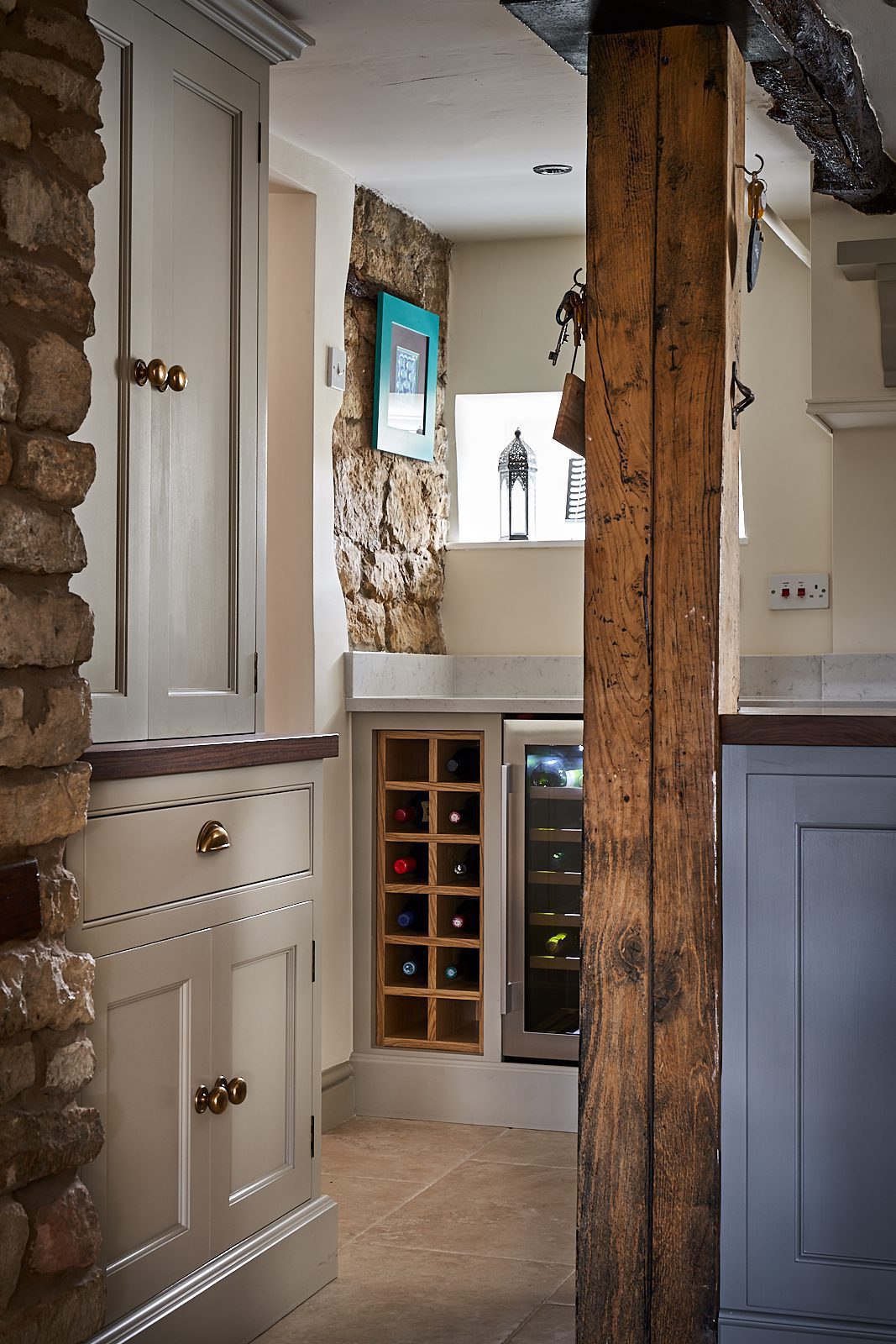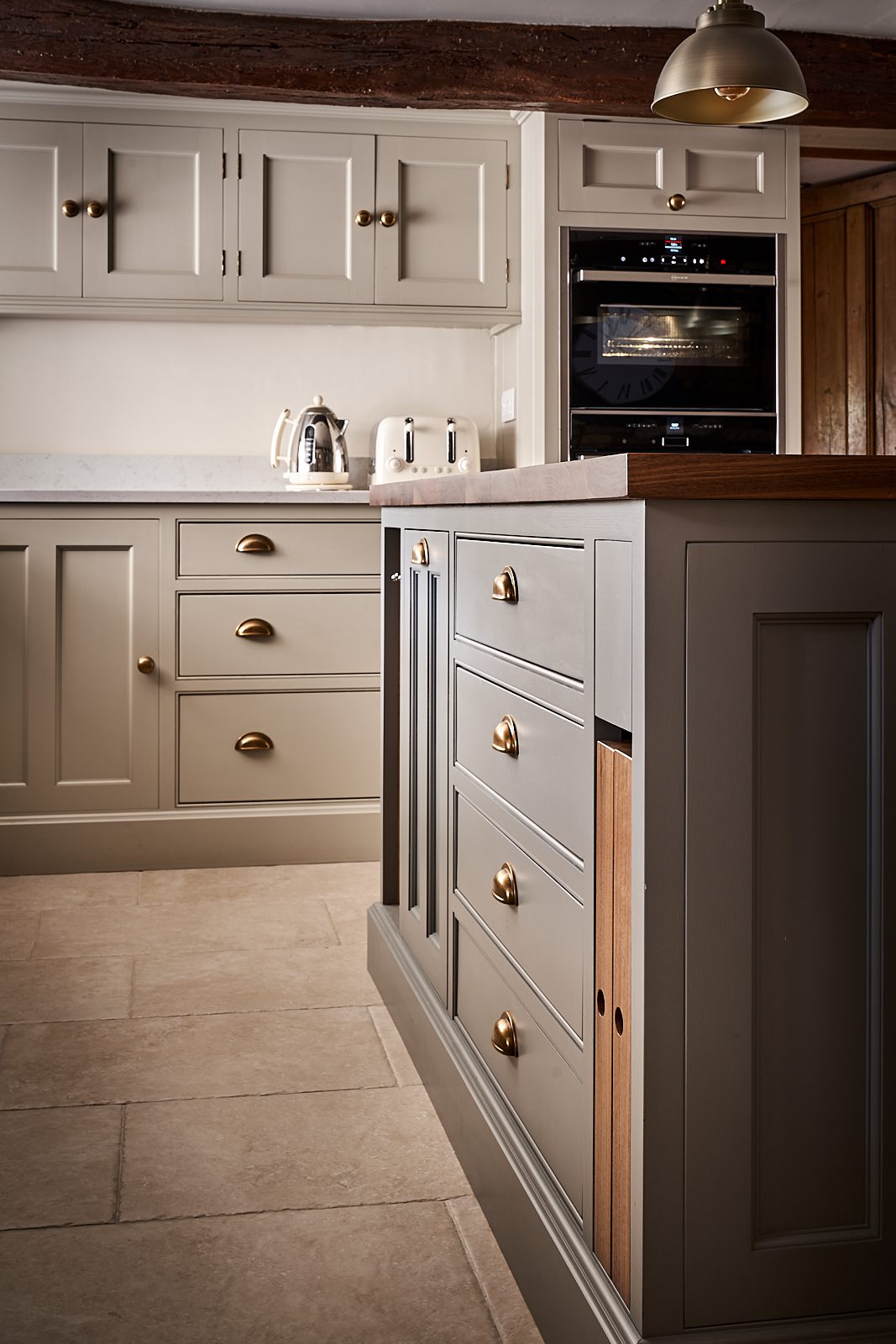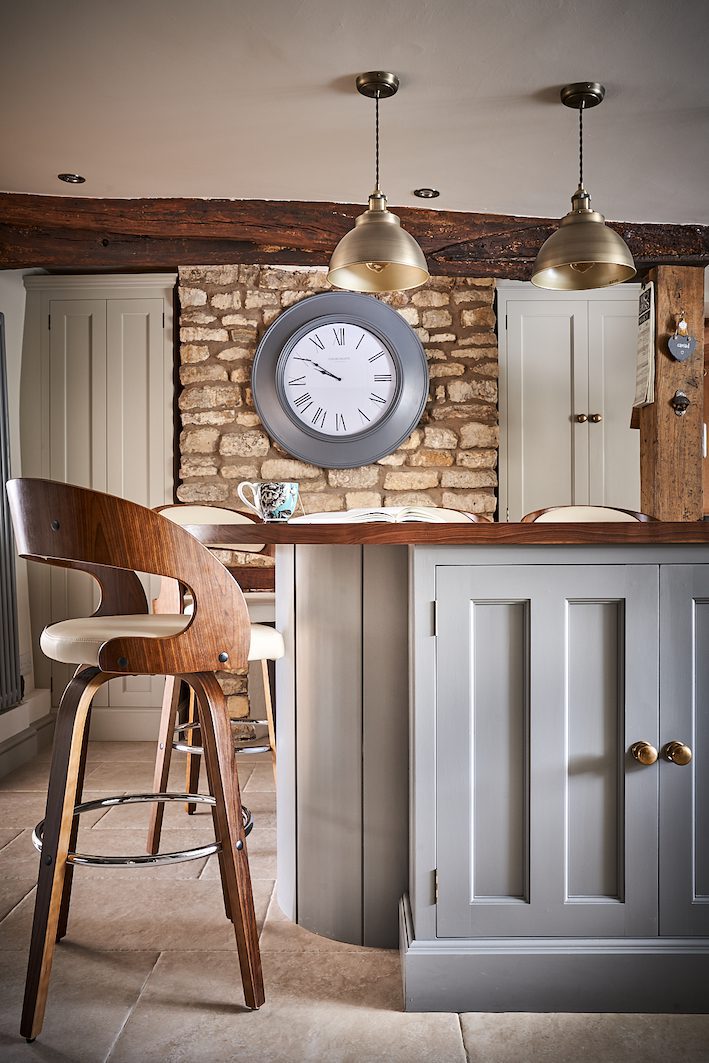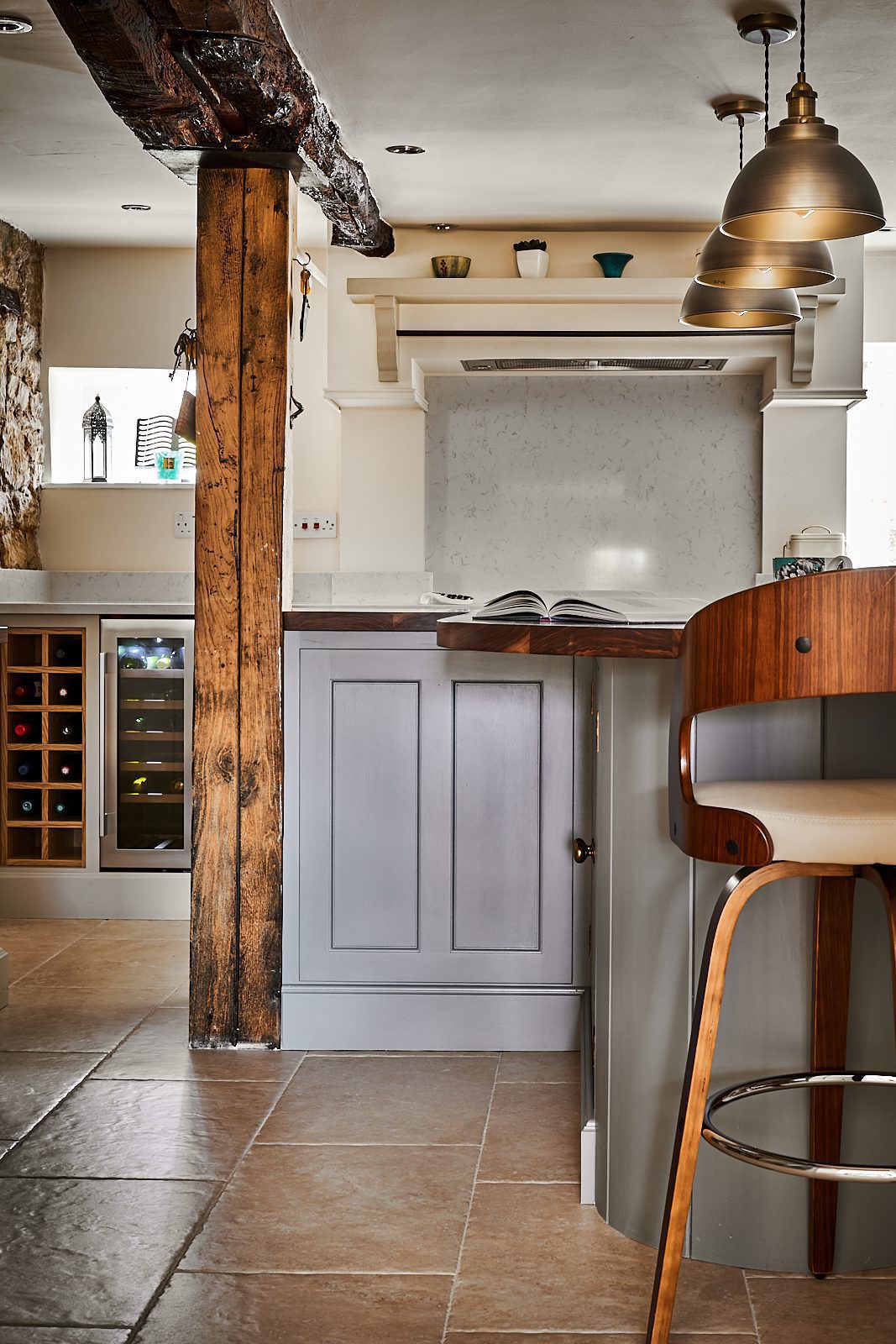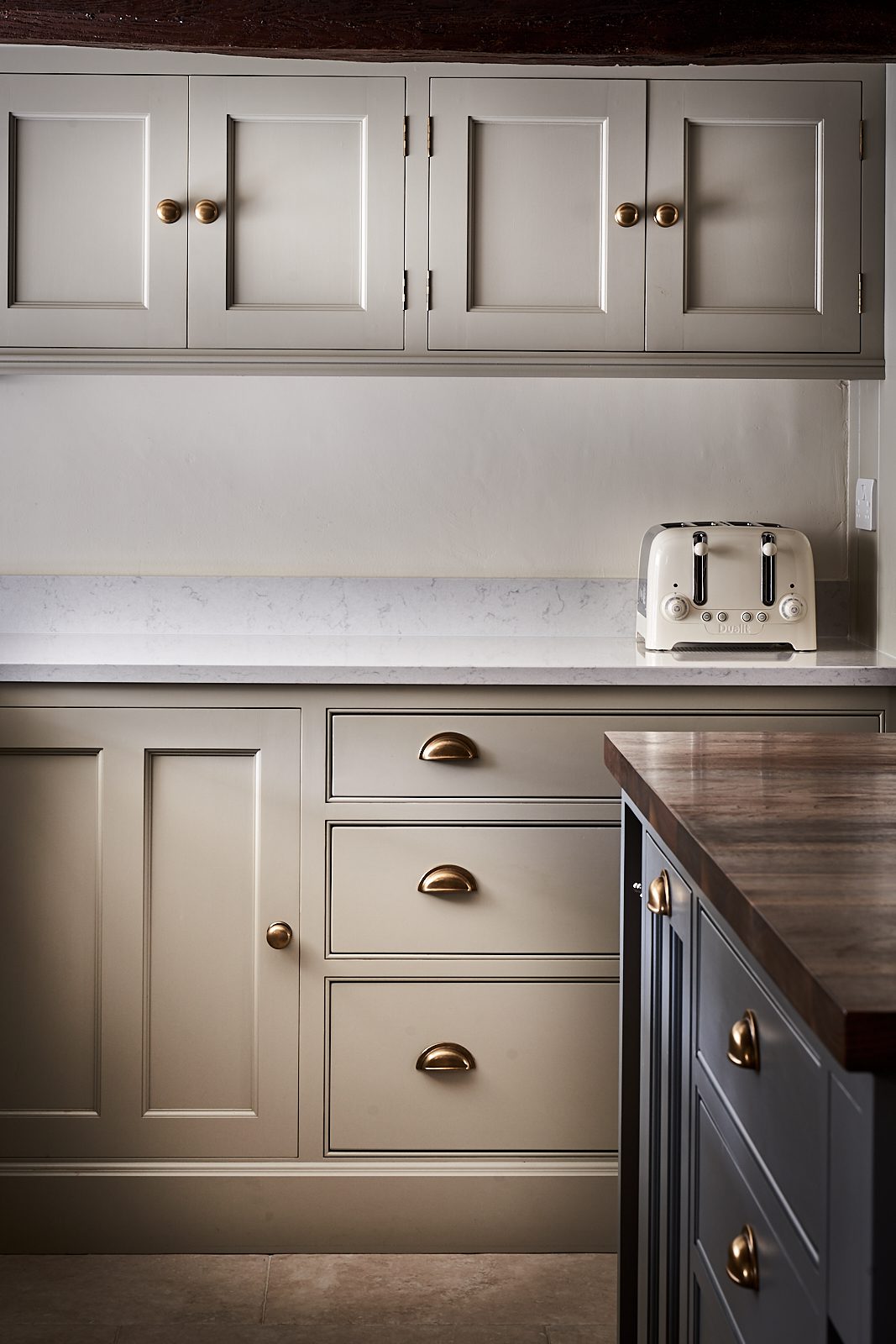 Hill Farm are a brilliant team who produced amazing creative designs for our awkward 18th century cottage. We wanted a stunning result with as much storage as possible, which fitted our brief and yet became the heart of our home. This was superbly fulfilled by Hill Farm.
We'd love to hear from you.
Do you have a question or something nice to say?